Co-Promoters
i3 is organised by CII in partnership with Department of Science and Technology (DST), Government of India and All India Council for Technical Education (AICTE).
Confederation of Indian Industry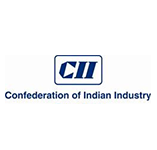 The Confederation of Indian Industry (CII) works to create and sustain an environment conducive to the development of India, partnering industry, Government, and civil society, through advisory and consultative processes.
CII is a non-government, not-for-profit, industry-led and industry-managed organization, playing a proactive role in India's development process. Founded in 1895, India's premier business association has over 8,300 members, from the private as well as public sectors, including SMEs and MNCs, and an indirect membership of over 200,000 enterprises from around 250 national and regional sectoral industry bodies.
CII charts change by working closely with Government on policy issues, interfacing with thought leaders, and enhancing efficiency, competitiveness and business opportunities for industry through a range of specialized services and strategic global linkages. It also provides a platform for consensus-building and networking on key issues.
Extending its agenda beyond business, CII assists industry to identify and execute corporate citizenship programmes. Partnerships with civil society organizations carry forward corporate initiatives for integrated and inclusive development across diverse domains including affirmative action, healthcare, education, livelihood, diversity management, skill development, empowerment of women, and water, to name a few.
The CII theme for 2017-18, India Together: Inclusive. Ahead. Responsible emphasizes Industry's role in partnering Government to accelerate India's growth and development. The focus will be on key enablers such as job creation; skill development and training; affirmative action; women parity; new models of development; sustainability; corporate social responsibility, governance and transparency.
With 66 offices, including 9 Centres of Excellence, in India, and 10 overseas offices in Australia, Bahrain, China, Egypt, France, Germany, Singapore, South Africa, UK, and USA, as well as institutional partnerships with 344 counterpart organizations in 129 countries, CII serves as a reference point for Indian industry and the international business community.
Confederation of Indian Industry
The Mantosh Sondhi Centre
23, Institutional Area, Lodi Road, New Delhi – 110 003 (India)
T: 91 11 45771000 / 24629994-7 • F: 91 11 24626149
E: info@cii.in • W: www.cii.in
----Follow Us On----
Reach us via our Membership Helpline: 00-91-124-4592966 / 00-91-99104 46244
CII Helpline Toll free No: 1800-103-1244
www.cii.in
---
Department of Science & Technology (DST), Government of India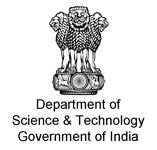 Department of Science & Technology (DST) was established in May 1971, with the objective of promoting new areas of Science & Technology and to play the role of a nodal department for organising, coordinating and promoting S&T activities in the country.
i) Formulation of policy statements and guidelinesii) Co-ordination of areas of Science & Technology in which a number of Institutions & Departments have interests and capabilities
i) Support to basic and applied research in National Institutionsii) Support minimum Infrastructural facilities for Testing & Instrumentation
Technology Development and Commercialization - Technology Development Board
Autonomous Research Institutions
Fostering International Cooperation in S&T
Socially oriented S&T interventions for rural & weaker sections
Support Science & Technology Entrepreneurship Development for promotion of knowledge Based Technology Driven Entrepreneurs
Popularisation of Science & Technology
Promotion and Development of S&T in States
Scientific surveys and services through Survey of India and National Atlas and Thematic Mapping Organisation (NATMO)
Management of Information Systems for Science & Technology
www.dst.gov.in
---
All Indian Council for Technical Education, Government of India
The AICTE was constituted in 1945 as an advisory body in all matters relating to technical education. Even though it had no statutory powers, it played a very important role in the development of technical education in the country. It had four regional committees with offices at Chennai, Mumbai, Kanpur and Calcutta. All the new schemes and proposals for starting new institutions/Programmes were approved by the corresponding Regional Committee and subsequently vetted by the Council. The Education Commission of 1964. popularly known as Kothari Commission after the name of its Chairman, made the recommended the setting up of a statutory body for the proper administration of technical education with the mandate "To ensure the pursuit of the highest standards at the first degree and post-graduate levels, and to provide on adequate machinery with the national and professional concern with the future development at these levels, we have recommended the setting up of a UGC-type organisation, industry and concerned Ministries. This body should have a full-time chairman, and funds should be allotted to it on a block basis."
In view of the above, AICTE became a statutory body through an Act of Parliament 52, in 1987. The Council, i.e. AICTE was established with a view to the proper planning and co-ordinated development of the technical education system throughout the country, the promotion of qualitative improvement of such education in relation to planned quantitative growth and the regulation and proper maintenance of norms and standards in the technical education system for matters connected therewith. Technical education was defined as programmes of education, research and training in engineering, technology, architecture, town planning, management, pharmacy and applied arts and crafts and such other programmes or areas as the Central Government may, in consultation with the Council, by notification in the official Gazette, declare. The Act also laid down the powers, functions and structure of the AICTE.
Having vested with Statutory powers, AICTE has initiated necessary steps for planning, formulation and maintenance of norms and standards, accreditation, funding of priority areas, monitoring and evaluation of courses/programmes in the field of technical education to ensure coordinated and integrated development of technical education in the Country. In order to achieve the planned growth and to nurture quality in technical education system, AICTE has spared no effort to inculcate competitiveness to face the globalization and in generating competence and quality in technically qualified human resources to make it globally acceptable.
www.aicte-india.org
---
Institutional Partners
UNIDO ITPO Bahrain – Arab International Center for Entrepreneurship & Investment, Kingdom of Bahrain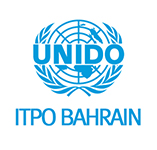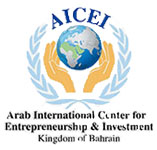 The UNIDO ITPO Bahrain was established in 1996, with the aim of facilitating the mobilization of foreign resources to enhance industrial partnership and cooperation between companies in both the Kingdom and other nations. As industries throughout the world confront the growing challenges of international competition; investment and technology are proving to be two essential components to success in the global market.  However, many developing countries and countries with economies in transition face enormous difficulties in attracting investors as well as in gaining access to technology and markets.
Through the UNIDO ITPO Network of in 8 countries (Bahrain, China, Italy, Japan, Korea, Nigeria and Russian Federation); ITPO Bahrain provides a wide spectrum of services offered to Investors/Entrepreneurs ranging from Business Counseling to the setting up of joint ventures. Thus providing a unique combination of value-added services to client institutions and entrepreneurs who want to forge new alliances in international industrial investment and technology transfer.
Drawing on these links, ITPO Bahrain is redressing the industrial development imbalance by bringing investment and the latest technology to Bahrain for those mostly in need of a promotional helping hand.  At the same time, the ITPO is opening up new opportunities for investors and technology suppliers to find potential partners.
ITPO Bahrain Services
1. Information Fast Lane Services
2. Partnership Promotion
3. Business Negotiations
The Arab International Center for Entrepreneurship & Investment Training (AICEI)
The promotion of foreign direct investments and its positive correlation to domestic investment has led ITPO Bahrain to establish the Arab Regional Center for Entrepreneurship & Investment Training (ARCEIT), whereby the Center will function and provide services according to this vision as a Center of Excellence to foster the facilitation of domestic investment and an originator of a variety of Investment & Technology Promotion and Entrepreneurship Development activities.
In line with the Bahraini Governments drive to diversify the economy and develop the micro, small and medium enterprises, UNIDO-ITPO / ARCEIT in cooperation with the Ministry of Industry & Commerce and the Bahrain Development Bank have developed the "Enterprise Development & Investment Promotion Program (EDIP)" in the year 2000 and have been implemented since then. Accordingly, due to the overwhelming success ARCEIT has transferred the EDIP Modality into 52 countries from Uruguay, to West Africa, through the MENA region and all the way to China. In 2013, and in light of the overwhelming success, ARCEIT has been transformed from an Arab Regional Center into the Arab International Center for Entrepreneurship & Investment.
www.unido.org/itpo/kingdom-bahrain.html
---
TIFAC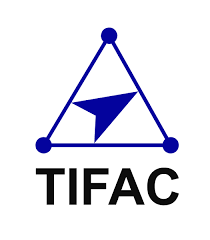 TIFAC is an autonomous organization set up in 1988 under the Department of Science & Technology to look ahead in technology domain, assess the technology trajectories, and support innovation by networked actions in select areas of national importance. TIFAC continues to strive for technology development in the country by leveraging technology innovation through sustained and concerted programmes in close association with industry and academia.
TIFAC embarked upon the major task of formulating a Technology Vision for the country in various emerging technology areas. Under the leadership of Dr. APJ Abdul Kalam, the then Chairman of TIFAC, Technology Vision 2020 exercise led to set of 17 documents, including sixteen technology areas and one on services. In more than 25 years of its service to the nation, it has delivered number of technology assessment and foresight reports.
While inaugurating the 103rd Indian Science Congress in Mysuru, Hon'ble Prime Minister of India Shri Narendra Modi released the Technology Vision 2035 prepared by TIFAC. This is being followed by release of Technology Roadmaps in 12 thematic areas of national priorities and importance namely, Education, Medical Science & Health Care, Food and Agriculture, Water, Energy, Environment, Habitat, Transportation, Infrastructure, Manufacturing, Materials and Information & Communication Technologies (ICT).
Recently, Hon'ble President of India conferred Rani Lakshmibai Award (Nari Shakti Puraskar 2015) upon TIFAC for its scheme KIRAN-IPR that is empowering women in R&D through training on Intellectual Property Rights (IPR).
www.tifac.org.in
---
Indian Steps and Business Incubators Association (ISBA)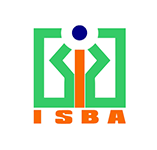 ISBA was started a decade ago (2004), by Science & Technology Entrepreneur Parks (STEP) and Technology Business Incubators (TBI) , which were at the point in time the only mechanisms that were prevalent for the promotion of technopreneurship and innovative ventures. Today it has grown to a membership base of 70+ organisations consisting of Incubators promoted by Central government, State Governments and also Private Sector.
ISBA is registered as a not-for-profit Society under the Societies Registration Act 1860. Its main objective is:
"ISBA aims to promote business incubation activities in the country through exchange of information, sharing of experience, and other networking assistance among Indian Business Incubators (TBIs), Science and Technology Entrepreneurs Parks (STEPs) and other related organizations engaged in the promotion of start-up enterprises."
ISBA is the only pan India network of Business Incubators and has an abundance of expertise and knowledge base in technology business Incubation that has been acquired over a period of 25 years. A unique feature is its diversity, with member organisations coming from Academic Institutions / Universities of repute such as IIM-A, IIT Bombay, IIT Kanpur, University of Pune, NIT Trichy, NIT Surathkal, NID, VIT University, PSG etc., Research & Development organisations such as NCL, ICRISAT, NDRI etc. and Technology Parks such as ICICI Knowledge Park, Technopark, Private Sector such as Paypal, 91Springboard  etc. Further, virtually every emerging technology sector are addressed beginning with ICT and covering Life Sciences, Electronics, Design, Agri-Business, Manufacturing, Textiles etc. by the Incubator members.
ISBA regularly conducts an Annual Conference & other events that brings together Incubators and other players of the eco-system for networking, experience sharing and new learnings. It is currently focusing on providing facilitation and escort services to establish more Incubators in the country.
ISBA Awards for recognizing the contributions of ventures promoted by the Incubators have been another popular and rewarding programme for ventures promoted in Incubators. Several awardees over the years have gone on to grow their ventures through attracting investments, larger order books and going global.
www.isba.in
---
Indian Angel Network (IAN)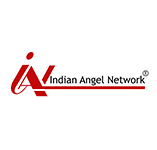 Indian Angel Network is India's first and world's largest business angel network with over 450 members across the world. Established in 2006 to foster entrepreneurship with prime focus on nurturing and mentoring new generation entrepreneurs, IAN brought the concept of angel investment to India and has been instrumental in bringing India's start-up ecosystem on the global map. With investors from 10 countries, IAN's presence spans 7 locations, which includes cities in India and UK. The network is sector agnostic and has funded startups across 17 sectors in India and 6 other countries growing global footprint companies. In the calendar years' 14,15 ,16 IAN invested about over 32 Million USD in approx. 60 deals.
IAN's portfolio, with over 120-odd companies, spans 17 sectors across 7 countries. With an excellent track record, 19 companies have already given cash exits and the IAN portfolio is tracking at 32% over a 9 year period. Some of its marquee investee companies include, WebEngage (6x in 15 months of investment), Druva (289x over 7 years), Stayzilla (21x over 30 months), Box8 (~3x over 4 years), Consure (10x over 40 months) amongst many others. Most mainstream Indian VCs (like Sequoia, Nexus, Matrix Partners, Tenaya, IDG, Kalaari, USF, Accel, Inventus) have done a follow-on round in IAN's portfolio companies or co-invested with it.

www.indianangelnetwork.com
---
Young Indians (Yi)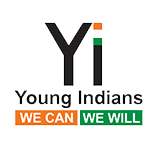 Young Indians (Yi) is an integral part of the Confederation of Indian Industry (CII), a non-government, not-for-profit, industry led and industry managed organization playing a proactive role in India's development process. Yi was formed in the year 2002 with an objective of creating a platform for young Indians to realize the dream of a developed nation. Yi has around 2350 direct members in 40 chapters, and engages around 10500 students through chaupals, under the brand 'Yuva'. The Yi membership includes young progressive Indians between the age group of 21 & 40 and comprises entrepreneurs, professionals and achievers from different walks of life. "To become the Voice of Young Indians Globally" being the vision of Yi, it provides a platform for young Indians to participate in and contribute by becoming an integral part of the Indian growth story. Yi's work is divided primarily into three groups; "Youth Leadership", "Nation Building" and "Thought Leadership".
With Thirteen years of glorious past and decades ahead that promise nothing short, Yi intends to become a larger movement of young people and promote the attitude of "We Can, We Will".
www.youngindians.net
---
University Partner
Symbiosis Centre for Entrepreneurship and Innovation (SCEI), Symbiosis International University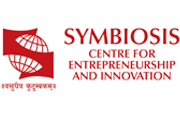 About SCEI: Symbiosis Centre for Entrepreneurship and Innovation (SCEI) is an incubator for startups focussing on Alumni, Students and Faculty of the Symbiosis International University (SIU). Promising external start-ups interested in being incubated with SCEI are also welcome.
Incubatees are taken at Idea/Prototype/Launch/Pre-revenue stage and expected to graduate at Pre-scale level.
Startups are selected based on criteria of scalability of business, quality of delivery mechanisms, pay-back period and commitment/passion of founders.
SCEI helps its incubatees to rapidly put up a business structure and run it efficiently for growth. SCEI also coaches them to define their funding requirements and present those to investors/grantors. SCEI arranges for domain-specific and technology-specific experts. SCEI helps incubateestartups move up the ladder from product validation, market validation, funding and preparation to scale. SCEI is putting up a fabrication laboratory (fablab) with state-of-the-art equipment for incubatees for prototyping their business offering. SCEI offers Infrastructure in the form of high bandwidth, office equipment, office space, accounting and legal support.

www.scei.org.in/
---
KL University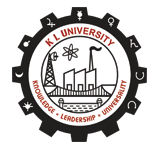 Recognized as a Deemed University in 2009 by the Government of India's (GoI's) apex higher education regulator University Grants Commission (UGC), KL University is a large, multidisciplinary, and non-governmental technical university in India with the vision to be among South Asia's top 5 independent universities by 2020. Based out of Guntur district, in the capital region of the sunrise state of Andhra Pradesh in the economically developed southern India, KLU has two undergraduate and three postgraduate schools, with over 920 faculty, 700 staff, and 65,000 successful alumni in diverse professions around the world.
Consistently ranked among India's top 10 private technical universities, KLU offers 15 bachelor's, 26 master's, 14 dual-degree, and 14 doctoral programs to over 12,000 students and 1200 PhD scholars from across India and 16 countries from Asian, African, and North American continents. In 2016, KLU College of Engineering (KLU-CE) was ranked Top 1 in both Andhra Pradesh and Telangana states and Top 59 in India by National Institutional Ranking Framework (NIRF) 2016, an initiative by the Government of India's Ministry of Human Resources Development (MHRD). Check ISO-9000 certified since inception, KLU has been accredited twice in a row at A grade (valid up to Jan 2018), by the GoI's National Assessment and Accreditation Council (NAAC) and recognized as Scientific and Industrial Research Organization (SIRO) by the GoI's Department of Scientific and Industrial Research (DSIR).
K L University with its center for innovation, incubation & entrepreneurship (CIIE) is creating an eco system that contains dozens of players including research labs, intellectual property rights culture, venture capital funding organizations and mentors from different fields who guides and support the budding entrepreneurs of KL University. Currently with 32 incubatees KLU CIIE provides finest entrepreneurship culture, infrastructure and mentoring to existing and steadfast incubatees'.
www.kluniversity.in/
---
Bennett University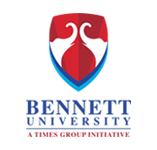 Bennett University, an extension of the Times Group's peerless tradition of leadership and innovation, has been established to provide students with Ivy League education in India which serves as their finest launch pad for a global career filled with multiple possibilities.  Driven by the larger aim of enhancing India's higher education, and building on Times Group's rich legacy, Bennett University provides its students a premium learning experience supported by research-driven faculty, global academic partnerships and a well-rounded industry-centric curriculum, preparing them to compete and prosper in a rapidly transforming world. Our USP lies in the courses we offer in partnership with prestigious global institutions such as Georgia Tech (USA), Cornell University (Johnson Cornell & Cornell Law School, USA), Babson (USA)​, edX and in our highly eminent national and international faculties from IITs, IIMs, National Law Schools, and other global institutions of academic repute.  Frequent visits of Ivy League faculty provides unmatched experience to our students. The university has great focus on entrepreneurial ventures and has set up "Bennett Hatchery" under Centre of Innovation and Entrepreneurship in partnership with Babson Global, USA to mentor and fund start up ideas. The state of art infrastructure of the campus caters to every need of students and faculties for high standard educational life style. Bennett University's sprawling campus is visualized as a modern & user-centric functional space, enabling an immersive and comprehensive learning experience. 
The programs beings offered for Academic session 2018 are: 
School of Engineering :
School of Management:
School of Law:
School of Media & Liberal Arts:
BA Mass Communication
PGD in Digital Marketing
PGD in Radio / Television
www.bennett.edu.in/
---
Initiative Partner
SIDBI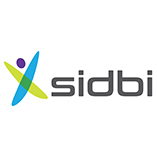 SIDBI is the apex financial institution in India for promotion, financing & development of Micro, Small & Medium Enterprises sector and coordinating the functions of similar institutions serving the sector. It provides to MSME, through network of its branches spread across the country, complete range of direct financial services which includes term loans of different tenors for various purposes and working capital, besides providing refinance and resource support to banks, SFCs, MFIs and other financial intermediaries for onward flow of credit to MSMEs. SIDBI is the leading investor in the country in the startup space. Promotion and Development (P&D) of the MSME sector has been the acknowledged philosophy of the Bank since its inception and towards that end, SIDBI has taken a number of initiatives, Entrepreneurship Promotion and Development, Skill Development and Advisory support with special thrust on the North-Eastern Region. The Bank has been assigned role of Nodal Agency for implementation of various Government Schemes such as Standup India Programme for development of MSME sectors.  SIDBI also provides range of services to MSMEs through subsidiary and associate organisations promoted by it. This includes SIDBI Venture Capital Limited (SVCL), Credit Guarantee Fund Trust for Micro & Small Enterprises (CGTMSE), SME Rating Agency of India Limited (SMERA), India SME Asset Reconstruction Company Limited (ISARC) and India SME Technology Services Limited (ISTSL). SIDBI also caters to the needs of the unfunded segment by way of development and refinancing activities through Micro Units Development and Refinance Agency (MUDRA) Ltd, a wholly owned subsidiary of SIDBI which was launched by Hon'ble Prime Minister on April 8, 2015. SIDBI in partnership with NSE, has set up Receivables Exchange of India Ltd. (RXIL) to establish and operate a platform for TReDS, which is an institutional mechanism for facilitating the financing of trade receivables of MSMEs through multiple financiers. www.sidbistartupmitra.in/
---
Ecosystem Partner
International Centre for Entrepreneurship and Technology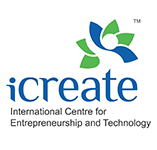 iCreate (International Centre for Entrepreneurship and Technology) is an initiative of GFEE (Gujarat Foundation for Entrepreneurial Excellence). GFEE is a Section 25, not for profit organisation and a Centre of Excellence of the Government of Gujarat. Its Chairman is the Secretary of Industries and Mines Department, Government of Gujarat.
The International Centre of Entrepreneurship and Technology was established under the visionary leadership of Shri Narendra Modi (Honorable Prime Minister of India), as an autonomous Centre of Excellence. Built on more than 40 acres of land in the outskirts of Ahmedabad, the centre provides for everything that you might ever need as a start up founder. The institute fuels ambitious and innovative projects, right from the seedling of an idea to huge, functioning products and services. But most of all we look for the individuals and teams with the right balance of spirit, risk taking, team enabling and technological know-how.
The success of our entrepreneurs will generate wealth and jobs for future generations and will enable the first true revolution of Indian entrepreneurs who will bring about social change and financial security. The positive impact on society will be driven by a deep understanding of societal need and revenue models for success: in this way the double impact of reaching those who need change the most and ensuring the continuation of the progress will be met.

www.icreate.org.in
---
Past Partners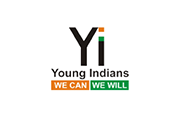 Young Indians (YI)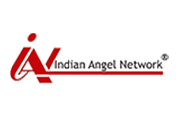 Indian Angel Network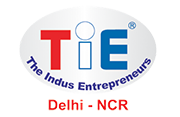 The Indus Entrepreneurs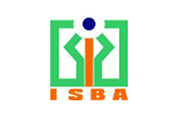 ISBA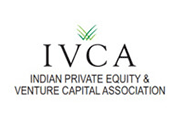 IVCA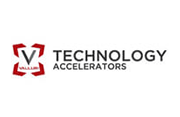 Valluri Technology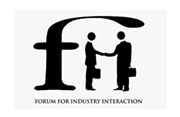 FII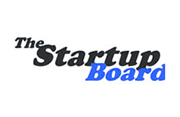 The Startup Board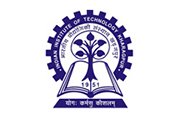 IIT Kharagpur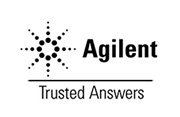 Agilent Technologies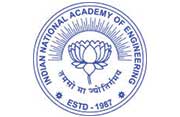 INAE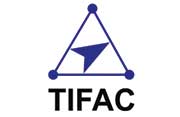 TIFAC